NWS Hazardous Weather Outlook
A PERIOD OF LIGHT SNOW LATE TONIGHT INTO EARLY MONDAY MORNING MAY RESULT IN A COUPLE OF INCHES OF ACCUMULATION AND CAUSE SLIPPERY TRAVEL ON UNTREATED SURFACES, ESPECIALLY NEAR AND NORTH OF INTERSTATE 80 IN NORTHEASTERN PENNSYLVANIA AND FAR NORTHWESTERN NEW JERSEY.
THE LIGHT SNOW IS EXPECTED TO TAPER OFF BY MID MORNING ON MONDAY.

PRECIPITATION ON TUESDAY AND TUESDAY NIGHT WILL MAINLY BE RAIN ACROSS MOST OF THE AREA. HOWEVER, THERE IS A CHANCE OF A WINTER MIX FOR SOME AREAS, ESPECIALLY ACROSS THE HIGHER ELEVATIONS WHERE FREEZING RAIN IN THE COLDEST SPOTS IN THE SOUTHERN POCONOS AND FAR NORTHWESTERN NEW JERSEY MAY OCCUR.

---

Weather Links


Current Local Radar
---
---
The Summer Solstice will occur on Monday, June 20, 2016 at 6:34 PM EDT
Weather Almanac for Easton and Lehigh Valley
(Statistics recorded at Lehigh Valley International Airport)
Average high/low temperatures for April 1st is 56/34 degrees.
Average high/low temperatures for April 30th is 67/43 degrees.
Record high for April: 93 degrees (4/18/1976)
Record low for April: 12 degrees (4/1/1923)
Average Precipitation for April: 3.56 inches (1.39" received month to date)

---
8-14 day Precipitation Outlook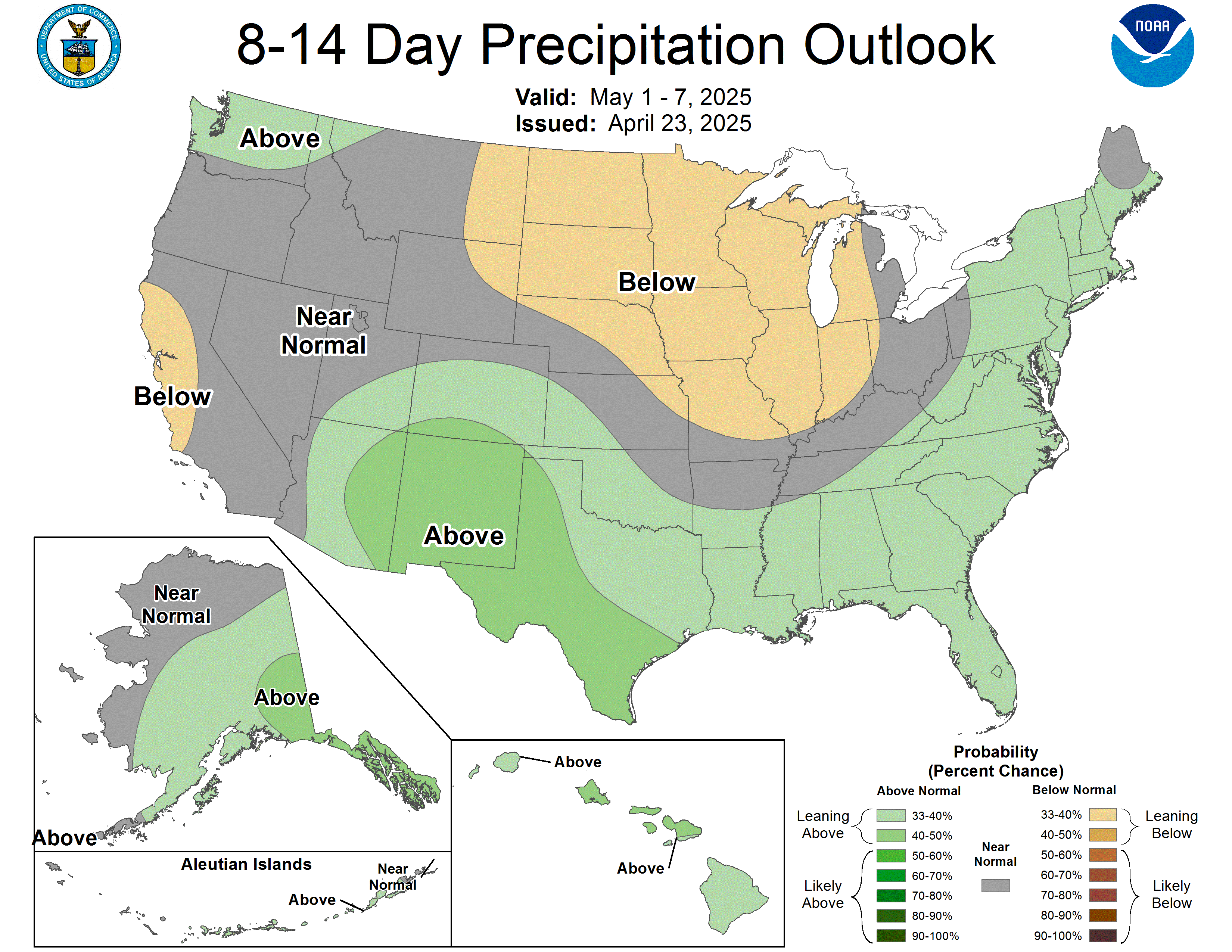 ---
8-14 day Temperature Outlook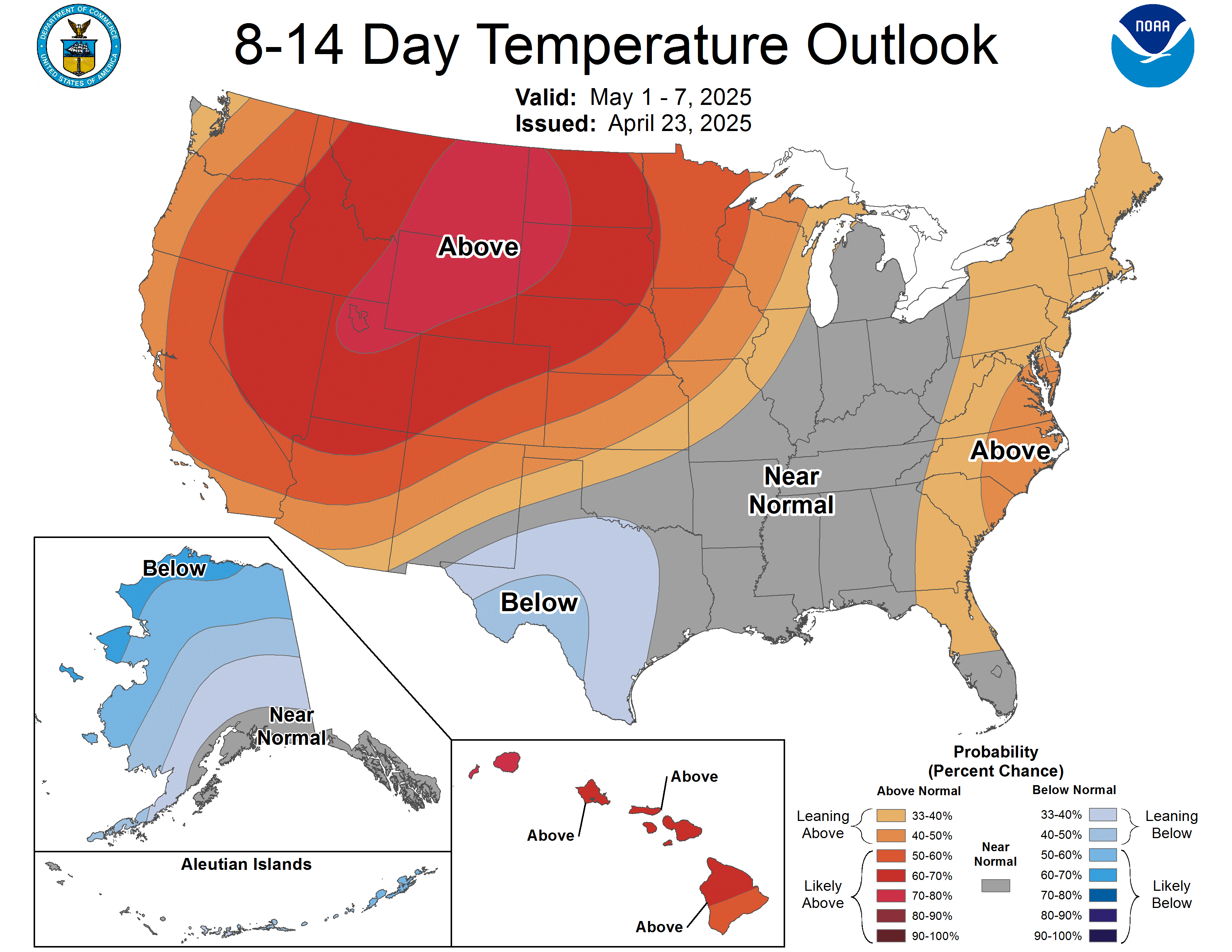 ---
---

Disclaimer: The information in this website is for general informational purposes only. While this website strives to provide users the most up to date and accurate information, we make no representations or warranties of any kind on the accuracy, reliability, and suitability on the information contained herein. Any reliance you place on this website's information is strictly at your own risk. Never base important decisions on this website or any weather information obtained from the Internet.